2019 | 2018 | 2017 | 2016 | 2015 | 2014 | 2013 | 2012 | 2011 |
Thrilling show for the MENA region, CABSAT 2017 wrapup
UAE distributor
First and foremost we were present on the booth of Oasis Enterprises LLC. This Dubai based company has been a proud Datavideo distributor for years and is our yearly host for the CABSAT show. On this booth we showed a variety of new products such as the SE-650 small scale HD switcher, the KMU-100 4K signal processor and the HS-2850 HD mobile studio. We also showed a prototype 4K block camera that is the perfect companion for the KMU-100.
KMU-100
The KMU-100 is a ground breaking, award winning product. This 4K signal processor accepts a 4K signal from two sources. Via an easy to operate GUI or designated hardware controller you can create cut outs. These windows can be dragged, zoomed and panned along the 4K frame, thus creating the illusion of multiple cameras. This will save you camera operators, installing time and significant costs. The KMU-100 and RMC-185 controller are available now.
OBV-2850
We also showed our latest and greatest installation, the OBV-2850. This behemoth contains all products that you need for a full studio setup. It contains a 12 input switcher, audio delaying equipment, recorders and all the optional gear that you need. Next to that it also provides enough free space for your existing equipment. This OBV-2850 is ready to be mounted in your car, transforming your simple van in a fully equipped OB-van. The OBV-2850 was shown on the booth of Advanced Media.
CABSAT TV
We were very proud to see our TVS-1200 virtual studio solution perform so well during the week. CABSAT TV, the official media partner for the show produced numerous video's in our virtual studio.
RackBuilder-App
Design, develop and configure
the perfect solution for your needs.
Download the
Datavideo AV Solutions Guide
---
Download the
Product Specifications 2018/2019
---
Download the
Product Guide 2018/2019
---
Download the
Virtual Studio Solutions
brochure.
Latest Movie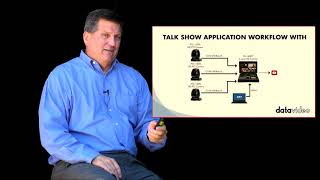 All Videos