2019 | 2018 | 2017 | 2016 | 2015 | 2014 | 2013 | 2012 | 2011 |
NAB 2016 Awards and New Products
This year, we had a record amount of visitors. Hopefully you had a chance to see our newest product, KMU-100. This product allows you to connect up to two 4K cameras and generate up to eight user-defined 1080 (3G) outputs. These outputs can then be distributed to any HD-SDI switcher to replicate an 8 camera production. KMU-100 was a hit at the show and received many awards including:
Streaming Media Best Product of NAB 2016
TV Technology Best of Show
BCPVA Video Innovation Award
BeTerrific Most Terrific Product of NAB 2016
Church Production Magazine - Top 5 NAB Products
The KMU-100 will be shipping this summer, and we believe that it will change the way 4K cameras are used in live video production workflows. For more information on KMU-100, click here.
In addition, we also had several other new products which were well received during the show including the following:
RackBuilder-App
Design, develop and configure
the perfect solution for your needs.
Download the
Datavideo AV Solutions Guide
---
Download the
Product Specifications 2018/2019
---
Download the
Product Guide 2018/2019
---
Download the
Virtual Studio Solutions
brochure.
Latest Movie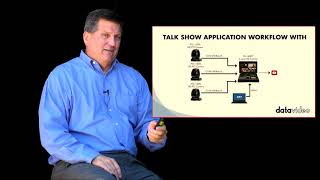 All Videos