2018 | 2017 | 2016 | 2015 | 2014 | 2013 | 2012 | 2011 |
A prominently placed camera at the BRICS International Conference
The 8th BRICS Summit was held from 15 to 16 October 2016 in India. Because of political instability across the globe, the member states showed increased condemnation of terrorism in all its forms and manifestations. Many historic moments were to be recorded in text, audio, and video as the world focused on each annual summit. Hence it is the challenge of the equipment to ensure successful recordings.
The eighth annual BRICS summit held in Goa India is attended by the heads of the five member countries -- Chinese President Xi Jinping, Brazilian President Michel Temer, Russian President Vladimir Putin, Indian Prime Minister Narendra Modi, and South African President Jacob Zuma. Datavideo India was honored to be chosen for the conference to record the event.
Thanks to its instant, one-button preset positioning function, one PTC-150 alone was adequate for shooting the roundtable conference. This feature gives you the ability to quickly adjust the camera lens to the shooting angle without missing any speech made by every important leader. Finally, the camera shots are sent to the switcher system for video recording and broadcast.
(Pictures Source:China CCTV News)
Using videos to convey ideas and illustrate the perspective of many people is the most appropriate method to help others understand different points of view. Regardless of the application, whether it is a company training program, online learning course, entertainment, or live event, they are all related to video production and knowledge conveyance. Datavideo's PTC-150 PTZ camera offers your production setup a high degree of flexibility as you can either fix the shot to one person or move between different subjects for capturing important moments during an event. The PTC-150 is thus an indispensable element in the entire video switching system.
RackBuilder-App
Design, develop and configure
the perfect solution for your needs.
Download the
Product Guide 2018
---
Download the
NH-100 Brochure
---
Download the
Virtual Studio Solutions
brochure.
---
Download the
Remote Production Solutions
brochure.
Latest Movie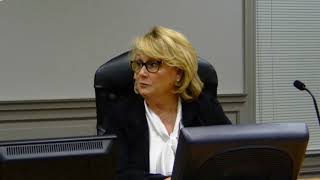 All Videos