2019 | 2018 | 2017 | 2016 | 2015 | 2014 | 2013 | 2012 | 2011 |
A look behind the scenes of Gogglebox South Africa, using Datavideo products
''Gogglebox South Africa – SONY Pictures Television Networks' first locally commissioned South African television series– is set to have us glued to the box, with a concept that will have you addicted to watching people - watching TV! Get ready as the households openly voice their unscripted opinions about what they are watching on the box – whether on politics, sport, news, reality TV or the latest dramas, from the comfort of their living rooms."
Gogglebox South Africa reflects the current state of society and will stimulate viewers to share their opinions and thoughts. We hope that it will also inspire more channels to make programmes in the local marketplace.
Devin Zivkovic, General Manager at Digitalfilm Service was tasked with looking for appropriate equipment to do the series at the end of 2015 and contacted Ivor Westpfahl from Central Integration, for technical camera expertise. Remote or PTZ cameras were proposed as the setup was relatively simple: two cameras on the viewers are intercut with images being watched on a TV.
The Datavideo PTC-150 camera was tested extensively with the RMC-180 controller by Digital Film Service. They were suitably impressed by great images from cameras that were exceptionally good value for money! Subsequently, an order of 8 cameras, 4 controllers and several Datavideo switchers were placed with Macro Video, which is the importer and distributor of Datavideo products in Southern Africa.
RackBuilder-App
Design, develop and configure
the perfect solution for your needs.
Download the
Datavideo AV Solutions Guide
---
Download the
Product Specifications 2018/2019
---
Download the
Product Guide 2018/2019
---
Download the
Virtual Studio Solutions
brochure.
Latest Movie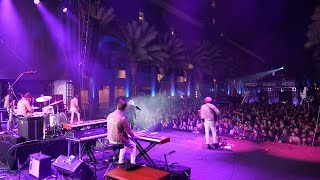 All Videos