News
2017 | 2016 | 2015 | 2014 | 2013 | 2012 | 2011 | 1970 |
Datavideo Announces KMU-100 4KMulticamera Processor and RMC-185 Controller are Now Shipping
The KMU-100 is a unique easy-to-use 4K multicamera production solution that delivers multiple virtual full HD (up to 1080p) scaled shots with minimal installation cost. Two 4K cameras could be connected to the KMU-100 to provide up to eight 16x9 user-defined outputs. The RMC-185 controller allows you to easily pan and zoom anywhere on the 4K signal to select user defined windows.
KMU-100 4K Multicamera Processor at the 2017 NAMM Show
The NAMM Show is a once-a-year convention for the music entertainment industry that showcases new music equipment and technology as well as highlighting up-and-coming bands and other performers. Now, obviously Datavideo is not a music company, and so we often get asked the question – What were we doing there? The NAMM organization wanted to have live video production from the band performances streamed live to the internet. They also wanted to stream live interviews with musicians at a separate location. And so, Datavideo was chosen to handle that order. It was a great opportunity to showcase some of our latest equipment, namely the KMU-100.
Download the
Educator's Production Bundle Trifold
---
Download the
Instant Replay Cut Sheet
---
Download the
Character Generators Cut Sheet
---
Download the
HBT-Kit Cut Sheet
Latest Movie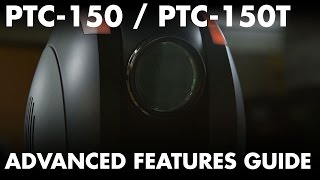 All Videos